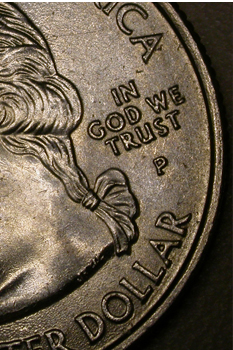 Giving cheerfully and sacrificially of our finances is part of our worship.
A believer labors not to accumulate personal wealth or possessions, but to steward God's resources well and model Jesus to our brothers, sisters, and community.
If you're a Christian outside our region who uses the website regularly and you feel compelled to give above and beyond the primary giving to your local Christian congregation and mission, we appreciate your support.
Our work is an effort to serve our Father in all things, and one of the primary ways we serve God is by cheerfully giving God our "first fruits". We call our members to give generously and gladly (Proverbs11:25; 2 Corinthians 9:6-7), regularly (1Corinthians 16:2), and sacrificially (2 Corinthians 8:3), for the sake of the gospel because Jesus sacrificed for us, and all we have is His. (Romans 11:36; Proverbs 3:9)
We thank those who have helped us meet these needs through financial support and pray Covenant Life Ministries would join in faithful, consistent, godly giving as Scripture instructs.
You may donate to Covenant Life Ministries in one of two ways:
1. Send a check or money order:
Please send check or money order to the following address:
Covenant Life Ministries
959 Main Street
Stratford, Ct 06614
2. Donate online through Paypal:
To make a one-time donation online through Paypal's secure payment gateway, please fill in the amount and click on the "Donate" button.
You can easily send recurrent monthly gifts through PayPal. Simply fill in the amount you desire to give in the form to the right (or click the donate button found in the top right of the website) and click the "Donate" button. This will take you to PayPal's secure payment gateway, where you can then follow the instructions to complete setting up your monthly donation. The amount you designate is a recurring gift, and will be debited from your PayPal account or credit/debit card each month. These automatic donations can be canceled at any time by contacting us, or you can cancel the automatic payments yourself through your PayPal account.
Paypal does receive less than 3% of your donation as a processing fee. This is an administrative fee typical of online payment services. For example: If you donate $10.00 to Covenant Life Ministries through Paypal, Covenant Life Ministries will actually receive approximately $9.70. The entire amount of your donation is deductible for tax purposes.
Each donation will generate a tax-deductible receipt. If you do not receive a receipt, please contact us at 1.203.386.9854 to ensure that we have received your donation. Covenant Life Ministries will mail you a tax-deductible giving statement at the end of the current tax year.
If you have any other questions regarding how we use our funds, please do not hesitate to contact us by phone or email.